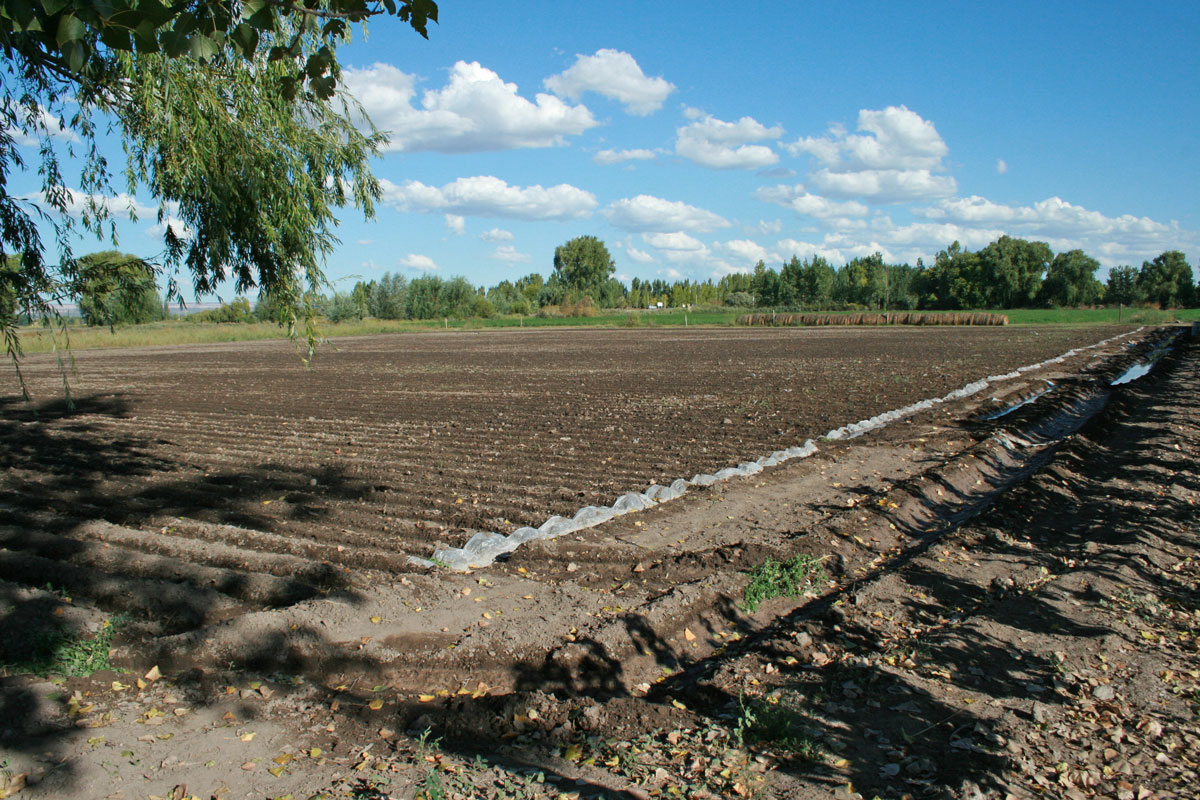 Terruño
Los terrenos en "La Consulta" son aluvionales, con presencia de arcilla, limo y arena combinados. Son las características del Valle de Uco alrededor de los mil metros sobre el nivel del mar. Se mezclan con piedras redondas de un diámetro medio de 10/20 centímetros de color rojo, gris y blanco cuando están cerca del rio, como en el caso de la Finca en Treguea, a dos kilometros al Nor-Oeste del pueblo de "La Consulta". La presencia de arcilla puede variar: desde una presencia más pura y compacta a una en la cual se mezcla con arena y limo. El drenaje de los terrenos, o sea su capacidad de retener las aguas tanto pluviales como de irrigación, varía al variar sus texturas. Es frecuente encontrar en los viñedos de El Hijo Prodigo winery diferentes capas, a una de arcilla con un espesor de casi 50 centímetros le sigue una de textura aluvional. Entre ellos la presencia de limo es más o menos consistente en relación a la arena y arcilla. Esta última textura se encuentra en la Finca de Chacon, a 4 kilometros al Este del pueblo de La Consulta. Debido también a la composición de los terrenos, las uvas se presentan con alta concentración de anti-oxidantes y resveratrol, un fenol cuyas propiedades han sido investigadas en Francia y que ayuda a tonificar el sistema cardio-vascular.
---
 Terrain
The alluvial soils around "La Consulta" combine clay, silt and sand. The characteristics of the soils in the Uco Valley are as follows. Around 1000 metres above sea level. The soils are mixed with red, dark grey and white stones 10-20 cm in diameter when closer to the river, as is the case of Finca Treguea, to the north-west of village of "La Consulta". Clay content varies in proportion, being compact when pure and less so when mixed with sand and silt. Land drainage – the ability to retain rainwater or irrigation – therefore varies as the composition of these soils changes. It is not unusual in the vineyards of El Hijo Prodigo winery to encounter different strata, with a layer clay having an average thickness of about 50 cm followed by layers of alluvial soil. Among these, the presence of silt is more or less consistent in relation to sand and clay content. This kind of composition is found at Finca di Chacon, to the east of the village of "La Consulta". The composition of these terrains also means that the grapes have high concentrations of antioxidants and resveratrol, a phenol studied in France that helps tone up the circulatory system.
---
 Terreno
I terreni in Consulta sono alluvionali, con presenza di argilla, limo e sabbia combinati. Le caratteristiche dei terreni della Valle di Uco sono così. A 1.000 metri sul livello del mare. Si mescolano con pietre di colore rosso, grigio scuro e bianco quando sono vicini al fiume, come nel caso della Finca Treguea, a Nord-Ovest dell'abitato di La Consulta. La presenza di argilla può variare, da una presenza più compatta e pura ad una che si mescola con sabbia e limo. Questo determina anche il drenaggio dei terreni a seconda della loro composizione. Non è infrequente incontrare nei vigneti del Hijo Prodigo winery differenti strati, ad uno di argilla con spessori di circa 50 cm fanno seguito in genere strati di terreno alluvionale. Tra questi la presenza di limo è più o meno consistente in rapporto a sabbia ed argilla. Questa ultima composizione riguarda la Finca di Chacon, ad Est dell'abitato de La Consulta. Dovuto anche alla composizione dei terreni le uve presentano alte concentrazioni di antiossidanti e resveratrolo, un fenolo con proprietà terapeutiche per il sistema cardiocircolatorio.