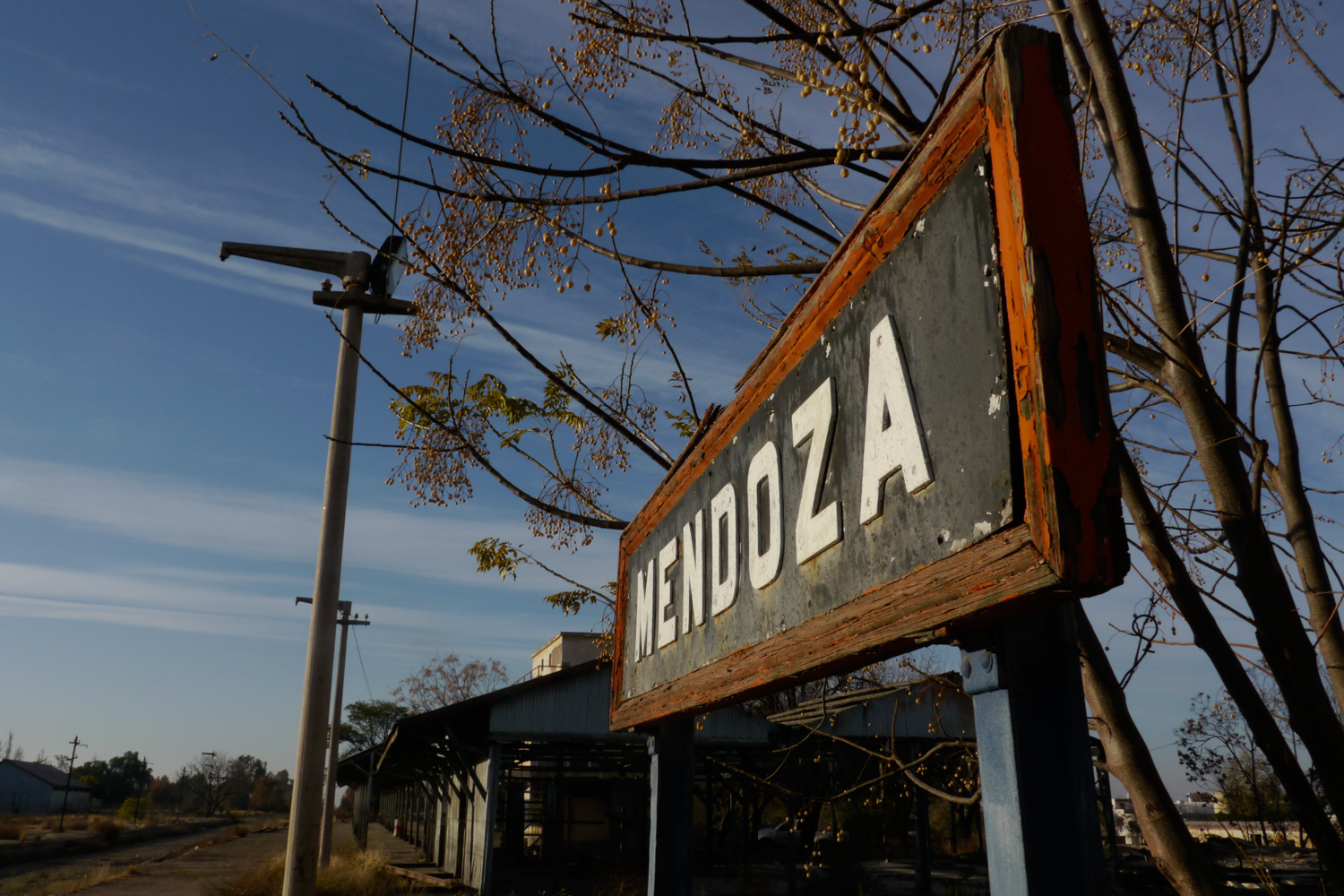 La tierra de Mendoza.
Mendoza es la principal provincia de producción de vinos en Argentina y el lugar donde nace el Malbec, con más de 1.200 bodegas que producen un 80% del total de la producción del país. Está ubicada a lo largo de los picos más altos de América, siempre cubiertos con nieve, atravesados por ríos salvajes, poblados por viñedos, olivos y perfumados árboles de frutos. Combina armoniosamente la belleza natual de las montañas, los ríos y los campos fértiles para el cultivo de la uva, extendiéndose al pie de la cordillera de Los Andes a lo largo de más de 2.500 kilómetros, desde la provincia de Salta hasta la provincia de Río Negro, con una diversidad de climas y suelos que hacen de cada región terruños diferentes. Los suelos son profundos, permeables y pobres en materia orgánica. Cualidades decisivas a la hora de obtener un buen vino. Los abundantes días de sol y la gran amplitud térmica favorecen una buena maduración y concentración de aromas y color en las uvas. Las zonas dedicadas al cultivo de la vid son secas y áridas con un bajo nivel de lluvias y humedad. Esto es muy imporante para la sanidad de la planta durante todo el año y para el fruto en la cosecha. En Mendoza, gracias a la altura de sus viñedos, desde los 600 hasta los 1.700 metros sobre el nivel del mar, los tratamientos fitosanitarios son casi inexistentes o muy pocos, convirtiéndose en un lugar ideal. Sin lugar a dudas, la combinación de estos factores hace de Mendoza un oasis para la elaboración de vinos de alta calidad. De toda la provincia de Mendoza nuestra bodega ha elegido el pequeño pueblo de 'La Consulta', ubicado al sur del Valle de Uco en el departamento de San Carlos.
---
 The Land of Mendoza
Mendoza is the most important wine-making area in Argentina. For some time, it has also the "land of Malbec wine" with more than 1,200 wineries covering 80% of production. Mendoza boasts the highest peaks of the American continent, which are always snow-capped. The Andean pre-Cordillera areas to the West are crossed by brimming rivers and present a panorama of vineyards, olive groves and perfumed fruit trees. This harmonious landscape extends for more than 2500 kilometres in longitude: from the province of Salta, by way of Mendoza as far as Rio Negro, the southernmost province; this is matched by a variety of altitudes, climates and soil types. The soils themselves are deep, permeable and poor in organic matter – qualities that make this a special place for growing vines. Long, recurrent sunny days and significant thermal excursions also encourage good ripening and concentration of grape aromas and colours. The areas where vineyards are cultivated have a dry, arid climate with low levels of precipitation throughout the year, usually peaking in Summer. Humidity is limited. This is why healthy and lush vines grow throughout the year to yield impeccable grapes at harvest time. Thanks to the altitude of the vineyards – starting from an altitude of 600 metres and reaching up as high as 1700 metres above sea level – leaf treatments in Mendoza are virtually non-existent or very low; consequently, environmental impact is minimal. This combination of factors undoubtedly makes Argentina a special oasis for the production of quality wines. Our company chose the village named "La Consulta" in the Mendoza area, located south of the Uco Valley in the San Carlos Department.
---
 La Terra di Mendoza
Mendoza è la zona più importante per la produzione di vino in Argentina, dove nasce il vino Malbec con più di 1.200 cantine che contribuiscono per l'80% sul totale di tale produzione. A Mendoza si trovano le vette più alte del continente americano, sempre innevate. Le zone della pre-cordigliera andina, percorse da fiumi ricchi d'acqua, presentano un panorama fatto di vigneti, ulivi e profumati alberi da frutto. Questo paesaggio armonico si estende in longitudine per più di 2.500 chilometri: dalla provincia di Salta, passando per Mendoza e fino a quella più a Sud, di Rio Negro; e con una diversità di altitudini, climi e combinazioni di suolo. I terreni sono profondi, permeabili e poveri di materia organica, qualità che ne fanno un posto speciale per la coltivazione della vite. Le lunghe e ricorrenti giornate di sole, le forti escursioni termiche favoriscono anche la buona maturazione e la concentrazione degli aromi e dei colori nelle uve. Le zone dove crescono i vigneti presentano un clima secco e arido, con bassi livelli di precipitazioni nel corso dell'anno, normalmente concentrate in estate. L' umidità è contenuta. Le piante crescono così sane e rigogliose durante tutto l'anno e danno frutti impeccabili durante la raccolta.
A Mendoza, grazie all'altitudine dei vigneti, che partono dai 600 per arrivare ai 1.700 sul livello del mare, i trattamenti fogliari sono praticamente inesistenti o molto bassi; di conseguenza l'impatto ambientale è minimo. Senza dubbio questa combinazione di fattori rende l'Argentina un oasi speciale per la produzione di vini di qualità. Del territorio di Mendoza la nostra azienda ha scelto la Consulta ubicata a nord del dipartimento di San Carlos.